Kategorie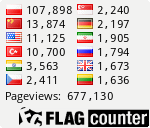 Chemical composition of pea (Pisum sativum L.) seeds depending on tillage systems
Otrzymano:
Październik 05, 2013
Zaakceptowano:
Lipiec 14, 2014
Opublikowano online:
2014-11-05
Autorzy:
Andrzej Woźniak

UP w Lublinie, Katedra Herbologii i Technik Uprawy Roślin, Lublin, Poland

Bogusław Makarski
Myroslawa Soroka

Ukrainian National Forestry University, Department of Botany, Lviv, Ukraine

Anna Stępniowska

University of Life Science, Biochemistry and Toxicology, Lublin, Poland
DOI:
10.5601/jelem.2014.19.3.484
Abstrakt:
Tillage systems determine conditions for plant growth and development, which undoubtedly influences the crop quality. The present study evaluated the mineral composition and content of phytate phosphorus, protein and starch in pea seeds under the conditions of conventional tillage (shallow ploughing and harrowing after harvest of the previous crop, ploughing in the autumn), reduced tillage (only cultivator after harvest of the previous crop), and herbicide tillage (only Roundup 360 SL after harvest of the previous crop). The study demonstrated a higher content of total ash, phosphorus (P) and potassium (K) in pea seeds from the conventional and reduced tillage systems as well as a higher content of calcium (Ca) in seeds from the reduced tillage compared to the herbicide system. The conventional tillage also increased the content of iron (Fe) compared to the reduced and herbicide systems. In turn, the content of magnesium (Mg) and zinc (Zn) did not depend on the tillage system or the study year, whereas the content of copper (Cu) was significantly higher in the reduced tillage compared to the conventional and herbicide systems. The content of phytate-P in pea seeds was affected only by the study year. The total protein content of pea seeds was similar in all the tillage systems and study years, whereas the starch content was higher in the conventional than in the reduced and herbicide tillage, and was also differentiated by the study year.
Cytacja:
Woźniak A., Soroka M., Stępniowska A., Makarski B. 2014. Chemical composition of pea (Pisum sativum L.) seeds depending on tillage systems. J. Elem. 19(4): 1143 - 1152, DOI: 10.5601/jelem.2014.19.3.484
Słowa kluczowe:
legumes, mineral elements, phytate-phosphorus, soil tillage
O wydaniu:
Pobierz artykuł
Baza artykułów