Kategorie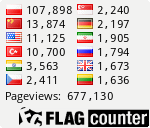 The effect of different dietary sodium levels on blood electrolytes, growth performance and foot pad dermatitis incidence in turkeys
Otrzymano:
Brak danych
Zaakceptowano:
Brak danych
Opublikowano online:
2012-06-25
Autorzy:
Karolina Lichtorowicz
Jan Jankowski

UWM w Olsztynie, Department of Poultry Science, Olsztyn, Poland

Jerzy Juśkiewicz

Department of Biological Function of Food, Institute of Animal Reproduction and Food Research of Polish Academy of Sciences Olsztyn, Olsztyn, Poland

Zenon Zduńczyk

PAN Olsztyn, ??????????, Olsztyn, Poland
DOI:
10.5601/jelem.2012.17.2.10
Abstrakt:
The objective of this study was to determine the effect of different dietary sodium levels on serum macroelement concentrations, growth performance and incidence of foot pad dermatitis (FPD) in female turkeys raised to six weeks of age. The influence of a lowsodium diet (without additional sodium) and diets supplemented with NaCl to increase sodium content by 0.5, 1.0, 1.5, 2.0 and 2.5 g kg–1 was compared. The dietary electrolyte balance (DEB) was high (242-248 mEq kg–1) due to a high potassium content (11.0 g kg–1). Turkeys fed the low-sodium diet were characterized by significantly lower concentrations of chloride (p=0.002) and phosphorus (p<0.001), and significantly higher magnesium levels (p<0.001), compared with the other groups. The lowest dietary inclusion of sodium (0.5 g kg–1) contributed to a significant increase in the body weights of turkeys at six weeks of age (p<0.001), and it improved feed conversion efficiency (p<0.001) in comparison with the low-sodium diet. No significant differences in body weight and feed conversion ratio followed experimental treatments with higher dietary NaCl addition. Diets supplemented with different amounts of sodium had no effect on litter moisture content, whereas the incidence of FPD increased significantly following the addition of dietary sodium at 1.0 g kg–1 to 2.5 g kg–1, compared with the low-sodium diet. The results of our study indicate that moderate sodium supplementation (0.5 g kg–1) of a sodium-deficient diet significantly increased the body weights of young turkeys, while it did not increase the incidence of FPD. A further increase in the sodium content of experimental diets did not increase the body weights of birds, and it enhanced the occurrence of FPD which was not related to increased litter wetness.
Cytacja:
Lichtorowicz K., Jankowski J., Zduńczyk Z., Juśkiewicz J. 2012. The effect of different dietary sodium levels on blood electrolytes, growth performance and foot pad dermatitis incidence in turkeys. J. Elem. 17(2): 279-287, DOI-10.5601/jelem.2012.17.2.10.
Słowa kluczowe:
sodium, blood minerals, growth performance, turkeys
O wydaniu:
Pobierz artykuł
Baza artykułów