Kategorie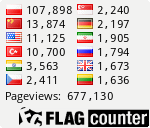 The effect of multi-component fertilizers on spring triticale yield, the content and uptake of macronutrients
Otrzymano:
Brak danych
Zaakceptowano:
Brak danych
Opublikowano online:
2012-05-08
Autorzy:
Anna Nogalska
Jerzy Czapla
Małgorzata Skwierawska
DOI:
10.5601/jelem.2012.17.1.09
Abstrakt:
Fertilization is the main factor and an indicator of the effectiveness of agricultural production. A wide variety and range of mineral fertilizers are currently available on the Polish market. They differ with respect to quality and price, while their names are often similar,  which  makes  it  difficult  for  the  farmer  to  select  the  best  one.  There  has  been a steady increase in the share of multi-component fertilizers in total mineral fertilizer consumption in Poland, which seems very positive. Multi-component fertilizers supply a combination of nutrients at a time, in adequate amounts and proportions, in view of the con- tent of available phosphorus, potassium and magnesium in the soil. The objective of this study was to determine the effect of mixed multi-component fertilizers on spring triticale yield, the content and uptake of macronutrients. A three-year field experiment (2005-2007) was carried out in a randomized block design at the Research and Experimental Station in Tomaszkowo, at the University of Warmia and Mazury in Olsztyn. The experiment compri- sed three fertilization treatments: control treatment (simple fertilizers) and two treatments with  mixed  multi-component  fertilizers, Amofosmag  4  (NPKMg  4:15:15:2) and Amofosmag 3 (NPKMg 3:14:20:2). The tested crop was spring triticale (Triticosecale Wittm) cv. Wanad. Amofosmag 4 had the most beneficial influence on the yield of spring triticale grain, which increased by 11%  on  average,  compared  with  the  control  treatment. The effect of Amofosmag 3 was similar to that of simple fertilizers. Simple and multi-component fertilizers exerted a comparable effect on the mineral composition of triticale grain and straw, which remained within normal limits. More pronounced differences were observed in this respect between successive years of the study. The highest total uptake of nitrogen, phosphorus, potassium,  calcium  and  magnesium  by  spring  triticale  was  noted  in  plots  fertilized  with Amofosmag  4,  which  indicates  that  the  nutrients  contained  in  this  fertilizer  are  more readily available to plants compared with simple fertilizers and Amofosmag 3.
Cytacja:
Nogalska A., Czapla J., Skwierawska M. 2012. The effect of multi-component fertilizers on spring triticale yield, the content and uptake of macronutrients. J.Elem. 17(1): 95-104, DOI - 10.5601/jelem.2012.17.1.09
Słowa kluczowe:
spring triticale, yield, macronutrients, multi-component fertilizers
O wydaniu:






   17.1.2012
Pobierz artykuł
Baza artykułów