Kategorie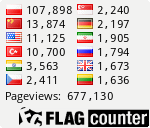 Investigation on the distribution of mercury in tissues and organs of wild birds obtained from the area covered by Greater Warsaw
Otrzymano:
Brak danych
Zaakceptowano:
Październik 13, 2014
Opublikowano online:
2014-12-27
Autorzy:
Tadeusz Piotr Żarski

Szkoła Główna Gospodarstwa Wiejskiego, Kaitedra Biologii Środowiska Zwierząt, Warszawa, Polska

Monika Jarmuł

University of Life Sciences-SGGW, Warsaw, University of Life Sciences-SGGW, Warsaw, Poland, Warsaw, Poland

Łukasz Rejt

Polish Academy of Science , .Institute and Museum of Zoology, Warszawa, Poland

Henryka Żarska

University of Life Sciences-SGGW Warsaw, Department of Biology of Animals Environment, Faculty of Animal Science, Warsaw, Poland
DOI:
10.5601/jelem.2014.19.4.778
Abstrakt:
The material for investigations was composed of samples of tissues and internal organs of 20 birds. The aim of the work was to analyze the mercury distribution in tissues and organs of wild birds. The following body organs were sampled: chest muscles, femoral muscles, heart muscle, bones, intestines, liver, kidney, lungs, gizzard, the mucosa of the stomach and brain. The content of mercury in the samples was determined by the method of atomic absorption spectrometry (AAS). Based on the results and supported by the relevant literature,  certain regularities emerged in the distribution of mercury in tissues and organs of wild birds. The organs with the highest accumulation of mercury were the kidney, liver, cardiac muscle and skeletal muscles. The smallest concentration of mercury appeared in the lungs, bones and the brain. The distribution of mercury depended on the tissue, indicating that the alimentary tract is the main gate through which mercury penetrated into birds' organisms, in a way corresponding to their eating prefences. The highest concentrations of this element were ascertained in the little grebe feeding on aquatic organisms and small fish. The lowest concentrations of mercury appeared in town-dwelling pigeons.
Cytacja:
Żarski T.P., Rejt Ł., Żarska H., Jarmuł J. 2015. Investigation on the distribution of mercury in tissues and organs of wild birds obtained from the terrain of Varsovian agglomeration. J.Elem., 20(1): 247 – 254, DOI: 10.5601/jelem.2014.19.4.778
Słowa kluczowe:
mercury, wild birds, contamination, tissues, organs
 
O wydaniu:
Pobierz artykuł
Baza artykułów