Kategorie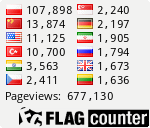 Effect of liming and mineral fertilization on cadmium content in grain of spring barley (Hordeum vulgare L.) and winter wheat (Triticum aestivum L.) cultivated on loessial soil
Otrzymano:
Brak danych
Zaakceptowano:
Brak danych
Opublikowano online:
2012-03-14
Autorzy:
Janina Kaniuczak

University of Rzeszów, Departament of Soil Science, Chemistry of Environment and Hydrology, Rzeszów, Poland

Edmund Hajduk
Stanisław Właśniewski
DOI:
10.5601/jelem.2011.16.4.03
Abstrakt:
In 1986-2001, a two-factor, strict experiment was conducted on a field subjected to static fertilization, situated  in the Rzeszów Foothills (Pogórze Rzeszowskie, S-E Poland). The experiment was  set  up in  a random sub-block design  with  4 replications. The  first  variable was  liming  (A) and  the second one consisted  of different  mineral  fertilization variants  (B). The  basic level of fertilization (N1  P1  K1) was  80 kg N ha-1, 100 kg P205 ha-1 and  120 kg K20  ha-1 under  spring barley  and  90 kg N ha-1, 80 kg P205 ha-1, 100 kg K20 ha-1  under winter   wheat. Liming did  not prove to have  any significant effect on the  cadmium  content in spring  barley  and  winter  wheat  grain,  although the latter  tended to decline  in response to the  treatment. Mineral NPK fertilization, applied  in  higher doses, significantly  raised  the  content of cadmium,  especially  in spring  barley  grain, but less  in winter  wheat  grain. No statistical correlation   was  proven  between  the influence   of liming   and mineral   fertilization  on  the cadmium  content  in  grain of the  two  cereals. However,  the  cadmium content was generally lower in grain of cereals cultivated on fertilized objects where liming was applied.
Cytacja:
Kaniuczak J., Hajduk E., Właśniewski S. 2011. Effect of liming and mineral fertilization on  cadmium content in grain of spring barley (Hordeum vulgare L.) and winter wheat (Triticum aestivum L.) cultivated on loessial soil.  J. Elem. 16(4): 535-542, DOI - 10.5601/jelem.2011.16.4.03.
Słowa kluczowe:
cadmium, liming, mineral fertilization, spring barley, winter wheat
Pobierz artykuł
Baza artykułów