Kategorie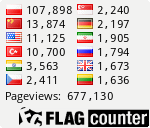 Effect of slurry fertilization on the selenium content and catalase activity in lessive soil
Otrzymano:
Brak danych
Zaakceptowano:
Lipiec 05, 2014
Opublikowano online:
2014-08-30
Autorzy:
Katarzyna Borowska

UTP w Bydgoszczy, Katedra Biochemii WRiB , Bydgoszcz, Poland

Jan Koper

UTP w Bydgoszczy, Katedry Gleboznawstwa i Ochrony Gleb, Zakład Biochemii, Bydgoszcz, Poland

Karolina Kozik

University of Technology and Life Sciences in Bydgoszcz, Department of Biochemistry, Bydgoszcz, Poland

Agnieszka Rutkowska

Institute of Soil Science and Plant Cultivation in Puławy, Department of Plant Nutrition and Fertilization, Puławy, Poland
DOI:
10.5601/jelem.2014.19.3.705
Abstrakt:
The aim of the present research was to determine the total selenium content in soil and plants from a microplot experiment with different nitrogen fertilization regimes, and to identify the relationships of the selenium content in soil and plants versus the soil catalase activity. The experiment was conducted in randomized blocks with three replications. The soil and plant samples were collected from a microplot experiment established at the IUNG in Pulawy. The soil was enriched with mineral nitrogen and with nitrogen supplied in slurry, both applied at doses of 100 kg N ha-1. The total selenium content in soil under each of the crop rotation systems was no more than 0.2 mg kg-1. Data from the references imply that the soil was deficient in selenium. The highest amount of selenium was under winter wheat and spring barley with undersown crop in  crop  rotation A, and in soil under maize crop rotation B. Slurry fertilization significantly stimulated the activity of catalase in soil, as compared with the control and mineral nitrogen fertilization treatments. The highest catalase activity – nearly double the control – was detected in soil under winter wheat in crop rotation A and under spring barley in crop rotation B; winter wheat, regardless of the type of crop rotation, accumulated on average 0.3 mg Se kg-1 d.w. in aerial parts and 0.344 mg Se kg-1 d.w. in roots. The highest amounts of selenium in the investigated parts of plants were reported in the control plots and in the plots with slurry fertilization. Mineral fertilization reduced selenium availability to plants. In both crop rotation systems, the highest bioaccumulation of selenium was noted in winter wheat roots from control plots, while the lowest one was detectetd in aerial parts of plants from the plots with slurry fertilization. Despite the fertilization applied, the selenium content in plant roots was higher than its content in aerial parts. The correlation analysis of the results on selenium concentration in soil and plants as well as the catalase activity of soil identified only a significant dependence between the total selenium content and catalase activity in soil from crop rotation B.
Cytacja:
Borowska K., Koper J., Kozik K., Rutkowska A. 2014. Effect of slurry fertilization on the selenium content and catalase activity in lessive soil. J. Elem., 19(3): 649-660, DOI: 10.5601/jelem.2014.19.3.705
Słowa kluczowe:
selenium, catalase activity, slurry, plants
O wydaniu:
Pobierz artykuł
Baza artykułów