Kategorie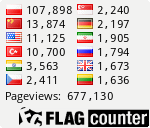 The profile distribution of zinc in arable alluvial soils with naturally elevated content of calcium carbonate
Otrzymano:
Brak danych
Zaakceptowano:
Luty 11, 2014
Opublikowano online:
2014-04-04
Autorzy:
Agata Bartkowiak
Jacek Długosz

UTP w Bydgoszczy, Katedra Gleboznawstwa i Ochrony Gleb, Bydgoszcz, Poland

Ryszard Zamorski

University of Technology and Life Sciences Bydgoszcz, Department of Biochemistry, Bydgoszcz, Poland
DOI:
10.5601/jelem.2014.19.1.610
Abstrakt:
The objective of the study was to analyze profile spatiation of total and DTPA-extractable zinc forms in alluvial arable soils. Six soil profiles located in the Unisław Basin were analyzed. The soils were classified as alluvial black earths. The alluvial material of the examined soils was overlying calcareous sinter situated 100 cm deep into the ground. Soil samples were analyzed for the grain size composition, reaction, Corg and the CaCO3 content. The total zinc concentration was assessed after mineralization in HF+ HClO4 mixture according to Crock and Severson (1980), while zinc forms extractable with DTPA were assayed with ASA as described by Lindsay and Norvell (1978). The soils did not show symptoms of zinc pollution. Its total, Zn concentrations ranged between 6.25 and 18.78 mg kg–1, while an average content was 11.16 mg kg–1. The analyzed soil samples contained zinc forms extractable with DTPA in amounts fluctuating between 0.32 and 2.6 mg kg–1. The highest concentrations of total and available zinc were noted in the surface horizons of the soils and in the horizons enriched with organic carbon.
Cytacja:
Bartkowiak A., Długosz J.,  Zamorski R. 2014. The profile distribution of zinc in arable alluvial soils with naturally elevated content of calcium carbonate. J. Elem., 19(1): 7-15, DOI: 10.5601/jelem.2014.19.1.610
Słowa kluczowe:
zinc in soil, alluvial soils, total and DTPA-extractable forms
O wydaniu:
Pobierz artykuł
Baza artykułów