Kategorie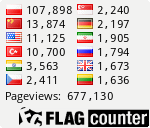 Description and assessment of chemical properties of fruits of the chocolate vine (five-leaf Akebia) Akebia quinata (Houtt.) Decne and dead man's fingers Decaisnea insignis (Griff.) Hokk.f. & Thomson, grown in Szczecin and in the Arboretum in Glinna (northwestern Poland)
Otrzymano:
Lipiec 30, 2013
Zaakceptowano:
Czerwiec 26, 2014
Opublikowano online:
2014-11-05
Autorzy:
Ireneusz Ochmian
Tianshu Guan

Liaoning Academy of Agricultural Sciences

Shengyang

China

Marcin Kubus

West Pomeranian Uuniversity of Technology

Szczecin

Poland
DOI:
10.5601/jelem.2014.19.2.442
Abstrakt:
Originating from East Asia, the five-leaf akebia Akebia quinata and dead man's fingers Decaisnea insignis are rarely cultivated in Poland. In China, the fruits of these shrubs are a delicacy, and their skins, rich in saponins and flavonoids; are used in folk medicine. The natural range of occurrence of Akebia quinata and Decaisnea insignis is in East Asia, and the earliest mention of their cultivation in Europe dates back to 1945. Fully ripe fruits for the study were collected in September and October. The determinations included the size, color, reflactance and chemical composition (fresh berries - soluble solids, titratable acidity, pH, total polyphenol, L-ascorbic acid, nitrates and nitrites; frozen berries - phenolics and mineral composition) of fruits harvested from shrubs grown in Szczecin and in the Arboretum in Glinna near Szczecin. In the climatic conditions of Szczecin, these species can flourish and produce ripe fruit. Akebia quinata bears significantly heavier fruits (72.1 g) than Decaisnea insignisfruits (31 g), despite similar length of fruits from both species. The fruits of Decaisnea insignis are more acidic (0.72 g∙100 mL-1) and have a higher content of polyphenols (567 mg∙100 mL-1), while the ones of Akebia quinata contain more extract (16.8%) and L-ascorbic acid (37.5 mg∙100 mL-1). Decaisnea insignis have darker colour of the fruit surface (L* 18.92) and fruit flesh (L* 46.92) than fruits of Akebia quinata (respectively L* 25.49 and 59.93). The former species accumulated more polyphenols (D. insignis 567 mg, A. quinata 382 mg∙100 mL-1) in the outer parts of fruits than in the flesh (respectively 34 mg and 11 mg ∙ 100 mL-1). The five-leaf Akebia quinata and dead man's fingers Decaisnea insignis are woody, ornamental plants, which can also be grown for consumption and medicinal uses.
Cytacja:
Ochmian I., Kubus M., Guan T. 2014. Description and assessment of chemical properties of fruits of the chocolate vine (five-leaf Akebia) Akebia quinata (Houtt.) Decne and dead man's fingers Decaisnea insignis (Griff.) Hokk.f. & Thomson, grown in Szczecin and in the Arboretum in Glinna (northwestern Poland). J. Elem., 19(4): 1073 - 1084, DOI: 10.5601/jelem.2014.19.2.442
Słowa kluczowe:
color, fruit size, mineral composition, phenolics, reflactance
O wydaniu:
Pobierz artykuł
Baza artykułów