Kategorie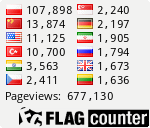 Calcium bioavailability from dairy products and its release from food by in vitro digestion
Otrzymano:
Lipiec 05, 2013
Zaakceptowano:
Grudzień 11, 2013
Opublikowano online:
2014-04-03
Autorzy:
Krystyna Skibniewska

Uniwersytet Warmińsko-Mazurski w Olsztynie , Wydział Nauk Technicznych, Katedra Podstaw Bezpieczeństwa, Olsztyn, Poland

Jan Kłobukowski

UWM w Olsztynie, Katedra Żywienia Człowieka, Olsztyn, Poland

Ireneusz Kowalski
DOI:
10.5601/jelem.2014.19.1.436
Abstrakt:
Food products are the only source of nutrients necessary for the development and proper functioning of human organism. The key issue in nutrition is not delivering the right quantity of a nutritional component with a diet. Instead, the bioavailability of such a component is of greater significance. Calcium is the basic structural element of bones and teeth; it is also an element with a very wide scope of physiological functions,  responsible for the right excitability of the musculo-nervous system, normal heart function, hormonal secretion, blood clotting, cell membrane permeability and activation of various enzymes. It has been widely accepted that the main source of calcium for the human organism is milk and dairy products in tersm of their abundance in this component as well as high availability. Transitions in the technology of food processing are a significant threat to high bioavailability of nutritional components from a diet. In this long-term study, findings on the bioavailability of calcium in milk products have been summarized, as well as its release from bread or other popular breakfast meals composed of milk products in combination with cereal component is discussed.  The common opinion that milk and other dairy products are the best and the most valuable source of highly available calcium has indeed been  confirmed. Moreover, an in vitro study demonstrates that addition of cereal component to milk or yogurt products  significantly diminishes the quantity of calcium that is being released during the process of digestion, which could contribute to the development of calcium insufficiency or augmentation of its symptoms.
Cytacja:
Kłobukowski J.A., Skibniewska K.A., Kowalski I.M. 2014. Calcium bioavailability from dairy products and its release from food by in vitro digestion. J. Elem., 19(1): 277-288, DOI: 10.5601/jelem.2014.19.1.436
Słowa kluczowe:
milk, dairy products; bread, cereals, calcium deficiency
O wydaniu:
Pobierz artykuł
Baza artykułów