Kategorie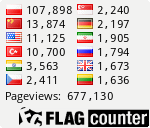 Effect of the rate of nitrogen and zinc on the zinc and copper accumulation in grain of spring triticale cultivar Kargo
Otrzymano:
Brak danych
Zaakceptowano:
Brak danych
Opublikowano online:
2012-09-30
Autorzy:
Tomasz Knapowski
Barbara Murawska

UTP Bydgoszcz, Zakład Chemii Rolnej, Bydgoszcz, Poland

Maria Ralcewicz
Ewa Spychaj-Fabisiak
DOI:
10.5601/jelem.2012.17.3.05
Abstrakt:
Modest stand requirements, high yielding potential and high nutritive value have made triticale an alternative crop to other cereals in Poland. The grain of that cereal is mostly used for making animal feed, although it can also be processed by the food industry. Triticale yields and the quality of grain are largely determined by agro-technical factors, including mineral fertilisation. Over the recent years, more attention has been attracted to the favourable effect of cereal fertilisation with microelements, especially more intensive nitrogen nutrition. In 2005–2007, a two-factor field experiment in a split-plot design was set up at the Agricultural Experimental Station in Minikowo, which belongs to the University of Technology and Life Sciences in Bydgoszcz. The aim of the paper was to evaluate the effect of different nitrogen rates and foliar zinc application on the content of zinc and copper in grain of cv. Kargo spring triticale. The plots, 20 m2 each, were treated with two nitrogen fertilisation rates (factor I, n=2): 80 kg N ha–1 (N80) and 120 kg N ha–1 (N120) and three zinc fertilisation rates (factor II, n=3): Zn0 (without zinc), Zn1 (0.1 kg ha–1) and Zn2 (0.3 kg ha–1) against fixed, pre-sowing phosphorus and potassium fertilisation. It was found that the rate of 120 kg N ha–1 resulted in a significant increase in the zinc content and a decrease in the copper concentration in grain of the cultivar Kargo spring triticale, as compared with the treatment which received 80 kg N ha–1. Foliar zinc application, in all the rates applied, resulted in a significant increase in the zinc content and a decrease in the copper concentration in spring triticale grain.
Cytacja:
Knapowski T., Ralcewicz M., Spychaj-Fabisiak E., Murawska B. 2012. Effect of the rate of nitrogen and zinc on the zinc and copper accumulation in grain of spring triticale cultivar Kargo. J. Elem. 17(3): 421 - 429.
Słowa kluczowe:
spring triticale, nitrogen and zinc fertilisation, microelements
O wydaniu:
Pobierz artykuł
Baza artykułów