Kategorie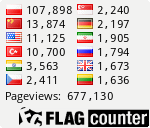 Metals in chosen aquatic plants in a lowland dam reservoir
Otrzymano:
Brak danych
Zaakceptowano:
Brak danych
Opublikowano online:
2012-09-11
Autorzy:
Magdalena Senze

Wrocław University of Environmental and Life Science, Hydrobiology and Aquaculture, Wrocław, Poland

Monika Kowalska-Góralska

Uniwersytet Przyrodniczy we Wrocławiu, Instytut Biologii, Wrocław, Poland

Przemysław Pokorny
DOI:
10.5601/jelem.2009.14.1.15
Abstrakt:
The research involved Słup Dam Reservoir, which is used as a source of drinking water and for flood prevention. The research material was made up of aquatic plants and water collected in the littoral zone of the reservoir, in which copper, nickel, cadmium, lead and zinc contents were determined. Ceratophyllum demersum L. turned out to be the best accumulator of nickel, cadmium and zinc, Potamogeton crispus L. – copper, and Phragmites communis Trin – zinc. The presence of plants in the backwater area of the dam reservoir definitely improves water quality, not only thanks to their metal accumulation properties but because of their ability to act as a filter of substances carried in the water.
Cytacja:
Senze M., Kowalska-Góralska M., Pokorny P. 2009. Metals in chosen aquatic plants in a lowland dam reservoir. J. Elem. 14(1): 147-156.
Słowa kluczowe:
aquatic plants, dam reservoirs, rivers, water, metals
Pobierz artykuł
Baza artykułów