Kategorie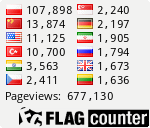 Differences in the degree of nutrition of potato plants grown under organic and conventional systems - an attempt to develop a model of plant feeding
Otrzymano:
Październik 18, 2021
Zaakceptowano:
Listopad 25, 2021
Opublikowano online:
2021-12-16
Autorzy:
Zarzyńska K., Pietraszko M.
DOI:
10.5601/jelem.2021.26.4.2203
Abstrakt:
The experiment was conducted in 2017-2019, at the Plant Breeding and Acclimatization Institute, in central Poland. Potatoes were grown in two systems, i.e. organic and conventional. Eight potato varieties from different maturity classes were tested. The SPAD leaf greenness index was measured every 10 days starting from the moment when the plants in the rows were closed, i.e. from about 45 days after planting, to the beginning of maturity. It was determined that the value of the SPAD index depended on all the examined factors, i.e. production system, variety, years and the date of measurement (physiological state of the plant). In both production systems, the highest leaf greenness index was obtained in the first measurement period, i.e. approx. 45 DAP. The response of varieties from different maturity groups was different. The very early varieties grown under the organic system did not achieve an optimal SPAD value of 43.8 at all. The mid-early and early varieties kept this value up to 55 DAP. In the conventional system, very early varieties maintained this value until 55 DAP, and early and mid-early varieties up to 65 DAP. The tuber yield in the organic system was 44.5% lower than in the conventional system. A significant positive correlation was found between the SPAD value and the tuber yield. In the organic system, the amounts of most macro- and microelements were generally higher than in the conventional system. The exception was nitrogen, the content of which in tubers from organic cultivation was lower than from conventional one. The research data can be used to develop a model of nitrogen feeding of potato varieties from different maturity groups cultivated in different production systems.
Cytacja:
Zarzyńska K., Pietraszko M. 2021. Differences in the degree of nutrition of potato plants grown under organic and conventional systems - an attempt to develop a model of plant feeding. J. Elem., 26(4): 1037 - 1052. DOI: 10.5601/jelem.2021.26.4.2203
Słowa kluczowe:
potato, organic system, conventional system, SPAD, cultivar, yield, macro and micronutrients
O wydaniu:
Pobierz artykuł
Baza artykułów