Kategorie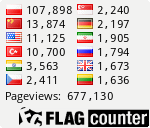 Habitat occurrence and nutrition value of Achillea millefolium L. in grasslands
Otrzymano:
Brak danych
Zaakceptowano:
Brak danych
Opublikowano online:
2012-07-27
Autorzy:
Jacek Alberski
Stefan Grzegorczyk

UWM w Olsztynie, Katedra Łąkarstwa i Urządzania Terenów Zieleni, Olsztyn, Poland

Adam Kozikowski
Marzenna Olszewska
DOI:
10.5601/jelem.2009.14.3.01
Abstrakt:
In 1998-2000, in the area of Olsztyn Lake District, 33 plant communities on seminatural grasslands with a high percentage of Achillea millefolium L. were analyzed. The analyzed objects were located on very light, light, medium and heavy mineral soils. The species composition was evaluated with Braun-Blanquet method. Soil samples were collected for chemicals analyses. In dry matter of Achillea millefolium L. the content of crude protein, crude fibre, crude ash and macroelements was determined. Meadow-pasture communities with high percentage of Achillea millefolium L. in sward are floristically very valuable, particularly those located on light and medium soils. Irrespective of soil type, Achillea millefolium L. was accompanied by Poa pratensis, Dactylis glomerata, Festuca rubra, Trifolium repens, Vicia cracca, Heracleum sibiricum and Taraxacum officinale. The heavy soils had a higher content of P, K, Mg, Ca and Na, whereas very light soils contained more humus. Achillea millefolium L. contained 110-121 g⋅kg-1 crude protein, 249 - 309 g kg-1 crude fibre and 97-123 g kg-1crude ash, much P, K and Ca irrespective of soil type and much Mg (3.1 g kg-1) on very light soils.
Cytacja:
Alberski J., Grzegorczyk S., Kozikowski A., Olszewska M. 2009. Habitat occurrence and nutrition value of Achillea millefolium L. in grasslands. J. Elem. 14(3): 429-436.
Słowa kluczowe:
habitat, soil category, nutrition value, Achillea millefolium
Pobierz artykuł
Baza artykułów