Kategorie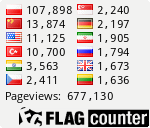 Effect of different rates and forms of sulphur on content of available phosphorus in soil
Otrzymano:
Brak danych
Zaakceptowano:
Brak danych
Opublikowano online:
2012-07-18
Autorzy:
Małgorzata Skwierawska
Lucyna Zawartka
DOI:
10.5601/jelem.2009.14.4.795-803
Abstrakt:
A three-year field experiment was conducted in Byszwałd near Lubawa in 2000-2002. The aim of this study has been to determine the influence of increasing rates of sulphur on the dynamics of available phosphorus in soil at two horizons: 0-40 and 40-80 cm. The trial was set up on acid brown soil of the granulometric composition of heavy loamy sand. The initial soil had the following properties: pH(KCl) = 5.30, mineral nitrogen 24.0, sulphate sulphur 4.10, available phosphorus 34.5 and potassium 110.0 mg kg-1 of soil. Three levels of sulphur fertilization were applied: 40, 80 and 120 kg ha-1 in the sulphate form (S-SO4) and as elementary sulphur (S-S0). During the whole duration of the field trials, the results demonstrating the effect of fertilization with different forms and rates of sulphur on the content and transfer of available phosphorus in soil were inconsistent. Only the dose of 120 kg ha-1 S-SO4 caused a significant increase in the concentration of available sulphur in soil in the 0-40 and 40-80 cm layers. All the rates of elementary sulphur as well as 40 and 80 kg ha-1 sulphate sulphur caused little less but an increasing tendency in the content of phosphorus in soil. The effect of elementary sulphur became apparent as late as the third year of the trials. The effect of the doses of 40 and 80 kg ha-1 of sulphur on properties of soil depended on the form of sulphur, duration of the experiment.
Cytacja:
Skwierawska M., Zawartka L. 2009. Effect of different rates and forms of sulphur on content of available phosphorus in soil. J. Elem. 14(4): 795-803.
Słowa kluczowe:
fertilization, sulphate sulphur, elementary sulphur, available phosphorus, soil
Pobierz artykuł
Baza artykułów