Kategorie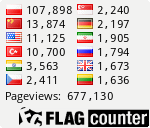 Effect of fertilization on content and uptake of chlorine by oilseed rape under pot experiment conditions
Otrzymano:
Brak danych
Zaakceptowano:
Brak danych
Opublikowano online:
2012-07-18
Autorzy:
DOI:
10.5601/jelem.2009.14.4.773-778
Abstrakt:
At present, chlorine counts as one of the elements which are essential for growth and development of plants because it plays an important role in main physiological processes as well as in plant protection against diseases. In Poland, the problem of chlorine shortage does not appear, therefore there are no studies on its present concentration and accumulation in field crops. However, the content of chlorine in plants and their tolerance to its excess in soil are varied. Under conditions of its high availability in the environment, its excessive accumulation is possible because chlorine is easily taken up from soil and directly from air. The aim of this study has been to find out the concentration and accumulation of chlorine in winter oilseed rape organs in dependence on N and Cl supply from the flowering up to the full maturity phase. The experiment was conducted in a greenhouse of IUNG-PIB, in Mitscherlich pots, where winter oilseed rape was cultivated. The first experimental factor was nitrogen fertilization (1.4 and 2.8 g pot-1) and the second was chlorine application (0, 0.47, 0.97 and 1.42 g pot-1). Chlorine concentration in plants was dependent on N dose, which caused its decrease, and on Cl dose, which resulted in its increase. The most abundant in chlorine were leaves while flowers and developing siliques contained the least of this element. Chlorine accumulated mainly in rape leaves. The accumulation of chlorine in oilseed rape increased under higher plant supply in N and Cl. The experimental plants showed a moderate supply in Cl, except the object fertilized with the highest dose of chlorine.
Cytacja:
Podleśna A. 2009. Effect of fertilization on content and uptake of chlorine by oilseed rape under pot experiment conditions. J. Elem. 14(4): 773-778.
Słowa kluczowe:
nitrogen, chlorine doses, yielding, dynamic of chlorine uptake
Pobierz artykuł
Baza artykułów