Kategorie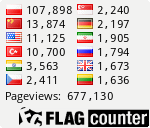 Mineral content of melon fruit (Cucumis melo L.)
Otrzymano:
Brak danych
Zaakceptowano:
Brak danych
Opublikowano online:
2012-07-17
Autorzy:
DOI:
10.5601/jelem.2009.14.4.717-727
Abstrakt:
Melons are highly demanding, thermophilous plants, which is why they are unpopular among fruit growers. Melon cultivation requires special treatment methods for the improvement of microclimatic conditions. Seven Polish melon cultivars are presently grown on the domestic market. They are well adapted to the local climate. The growth rate, vigor, fruit shape, fruit size, rind color and flesh thickness of those cultivars vary. The objective of this study was to determine the mineral content of edible parts of four field-grown melon cultivars in the Warmia region (NE Poland). This study discusses the mineral content of melon fruit subject to the investigated cultivar and cultivation method. In Poland, melon production is difficult and unreliable. The main problem is the selection of an appropriate cultivar and cultivation method. The analyzed material consisted of four Polish melon cultivars: Malaga F1, Melba, Oliwin, Seledyn F1, grown in a field experiment without protective cover, under polyethylene (PE) sheet cover, under non-woven polypropylene (PP) cover, with soil mulching, as well as with soil mulching under PE sheet cover or nonwoven PP cover. The highest concentrations of total N, K, Ca and Cu were determined in melon fruit of cv. Oliwin. Significant variations in total nitrogen and phosphorus levels in the edible parts of melon plants were noted subject to the applied cultivation method. Cucumis melo L. grown in the control treatment without protective cover was marked by significantly higher levels of total nitrogen and phosphorus in the fruit, compared with fruit grown with the use of other cultivation methods. The results of this study indicate that the fruit of melon plants cv. Seledyn grown in mulched soil under non-woven PP cover was characterized by the most favorable Ca:Mg and Ca:P ratios in comparison with fruit from the remaining treatments.
Cytacja:
Majkowska-Gadomska J. 2009. Mineral content of melon fruit (Cucumis melo L.). J. Elem. 14(4): 717-727.
Słowa kluczowe:
melon, cultivars, cultivation methods, chemical composition
Pobierz artykuł
Baza artykułów