Kategorie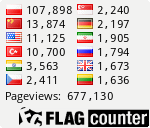 A carryover effect of the chelating agents EDTA and EDDS applied to soils on the uptake of copper and iron by maize in the second year of a pot experiment
Otrzymano:
Brak danych
Zaakceptowano:
Brak danych
Opublikowano online:
2012-07-17
Autorzy:
Anna Karczewska
Bernard Gałka

Uniwersytet Przyrodniczy we Wrocławiu, Instytut Nauk o Glebie i Ochrony Środowiska, Wrocław, Poland

Karolina Kocan
DOI:
10.5601/jelem.2009.14.4.693-703
Abstrakt:
A pot experiment was established in 2006 to examine whether induced phytoextraction can remove copper from soils polluted with emissions from copper smelters. Two soils tested in the experiment were sand and loam in texture, and contained 620 and 510 mg kg-1 Cu, respectively. Maize was used as a testing plant. Two chelating agents: EDTA and biodagradable EDDS were introduced into the soils at the rates of 0.2; 0.5 and 1.0 mmol kg-1 to intensify the process of Cu phytoextraction. The results that have been already published indicated that application of both chelators caused increase in Cu uptake by plants in 2006, although the concentrations of Cu in biomass were far below those required for effective phytoextraction. Additionally, both chelators caused intensive leaching of metals from soils. This paper focuses on the carryover effects observed in the subsequent year, 2007, certainly caused by the application of chelators. EDTA, particularly when applied at the highest rate, caused considerable deterioration of plant growth, reduction of plant yields and increased uptake of Cu by plants grown in both soils. The plants showed unquestionable effects of copper phytotoxicity. In the plots where EDDS was applied, a small decrease in yield was observed in the case of plants grown on sandy soil, whereas in plants grown on loamy soil a significant increase in plant yields and decrease in Cu concentrations in shoot biomass occurred compared with the control plots. Cu and Fe concentrations in plant shoots were positively correlated with each other, and the plants with the highest concentrations of Cu also contained the highest concentrations of Fe. Application of the chelating agents, particularly EDTA, in 2006 caused a long-lasting increase of Cu and Fe solubility in soil, and plant uptake of those elements in 2007 correlated positively with soil concentrations of soluble metal forms, extracted with 1 mol dm-3 NH4NO3 and 0.01 mol dm-3 CaCl2.
Cytacja:
Karczewska A., Gałka B., Kocan K. 2009. A carryover effect of the chelating agents EDTA and EDDS applied to soils on the uptake of copper and iron by maize in the second year of a pot experiment. J. Elem. 14(4): 693-703.
Słowa kluczowe:
soil, phytoextraction, complexing, chelator, EDTA, EDDS, copper, iron
Pobierz artykuł
Baza artykułów