Kategorie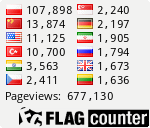 Effect of the supplementtaion of medium-chain fatty acids to mixtures containing zinc oxide nanoparticles on the growth performance and selected biochemical parameters of blood serum in pigs
Otrzymano:
Grudzień 16, 2018
Zaakceptowano:
Czerwiec 02, 2019
Opublikowano online:
2019-08-31
Autorzy:
Szuba-Trznadel A., Hikawczuk T., Kałudziński W., Fuchs B.
DOI:
10.5601/jelem.2019.24.2.1785
Abstrakt:
Piglets around weaning are susceptible to diarrhoea. One of the feed additives which have a beneficial effect on animals are MCFA. These substances can affect the gastrointestinal tract microflora, performance of animals and regeneration of the epithelium. The aim of the experiment was to determine the effect of feed supplementation with MCFAs at different concentrations in mixtures containing nano-ZnO zinc oxide nanoparticles on the growth rate and selected physiological indices. Piglets were assigned to four experimental groups, 115 animals on average in each treatment group. The animals were fed a prestarter diet from the 10 to 45 day of life and a starter diet from the 46 to 75 day of life. The preparation containing nano-ZnO (in an amount corresponding to 0.033%) was given to all the groups as the source of zinc and as an antidiarrhoeal agent. The feed mixtures offered to the piglets differed in the level of MCFAs. Control group I received a diet without MCFAs, while the animals of groups II, III and IV were fed mixtures supplemented with MCFAs in concentrations 0.1, 0.2 and 0.3%. The piglets and weaners fed diets supplemented with MCFAs at 0.1 and 0.2% showed a higher body weight (p<0.05) at 45 and 75 day of life, and a higher feed intake from 28 to 45 day of life in comparison with the control and piglets from the experimental group given 0.3% of medium-chain fatty acids. The addition of MCFA to a feed had no significant effect (p>0.05) on feed conversion in the experimental groups. The use of MCFAs at these levels increased nitrogen utilization and depressed the blood serum haptoglobin concentration connected with an inflammatory process. Application of these acids limited the incidence of diarrhoea, but did not affect the colour and consistency of faeces.
Cytacja:
Szuba-Trznadel A., Hikawczuk T., Kałudziński W., Fuchs B. 2019. Effect of the supplementtaion of medium-chain fatty acids to mixtures containing zinc oxide nanoparticles on the growth performance and selected biochemical parameters of blood serum in pigs.  J. Elem., 24(4): 1203 - 1214. DOI: 10.5601/jelem.2019.24.2.1785
Słowa kluczowe:
medium-chain fatty acids, growth rate, diarrhea, piglets, blood biochemical parameters
O wydaniu:
Pobierz artykuł
Baza artykułów