Kategorie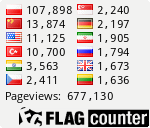 Assessment of the nutritional value of high quality fruit influsions based on the content of bioelements and toxic metals
Otrzymano:
Październik 26, 2017
Zaakceptowano:
Luty 22, 2018
Opublikowano online:
2018-05-18
Autorzy:
    Czernicka M., Zaguła G., Bajcar M., Saletnik B., Puchalski Cz.
DOI:
10.5601/jelem.2017.22.4.1551
Abstrakt:
Significant growth in the sales of fruit infusions and green teas has been observed in recent years. Different types of fruit infusions vary in terms of the mineral composition, while the content of minerals in infusions also depends on the duration and temperature of brewing. Being uncertain about the composition of fruit teas available on the market, consumers increasingly often look for high quality fruit infusions based exclusively on dried fruit, with no additives and aromas. The study was designed to assess the nutritional value of five types of high quality fruit teas, based on the chemical composition of the dried fruit and the content of minerals and toxic metals in infusions. The research material consisted of 5 high quality fruit teas of different origin purchased in an online store. The study was designed to examine the chemical composition of the dried fruit material (content of water, protein, volatile substances and ash), and the content of selected minerals and toxic metals in brewed fruit infusions. Fine quality fruit teas are characterised by a high content of potassium and sodium. The highest content of minerals was found in hibiscus infusion. Infusions from elderberry and hibiscus fruit may be a valuable source of zinc in a diet. Prolonged brewing of fruit tea resulted in an increased content of all minerals and toxic metals in the infusions, from at least 40% in the case of phosphorus to a 6-fold increase in the content of Mn. No risk of poisoning with toxic metals was shown, not even in the case of frequent consumption of infusions made from high quality fruit teas. Given the beneficial mineral composition of infusions based on the fruit teas in question, particularly hibiscus tea, their daily consumption may significantly improve the body's hydration, mineral content and electrolyte balance.
Cytacja:
    Czernicka M., Zaguła G., Bajcar M., Saletnik B., Puchalski Cz. 2018. Assessment of the nutritional value of high quality fruit influsions based on the content of bioelements and toxic metals. J. Elem., 23(3): 1057 - 1072. DOI: 10.5601/jelem.2017.22.4.1551
Słowa kluczowe:
fruit teas, bioelements, toxic metals, extracts
O wydaniu:
Pobierz artykuł
Baza artykułów