Kategorie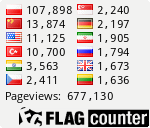 Effect of iodine biofortification of lettuce seedlings on their mineral composition and biological quality
Otrzymano:
Październik 06, 2015
Zaakceptowano:
Kwiecień 30, 2016
Opublikowano online:
2016-06-28
Autorzy:
Krzepiłko A., Zych-Wężyk I., Święciło A., Molas J., Skwaryło-Bednarz B.
DOI:
10.5601/jelem.2015.20.4.1022
Abstrakt:
Iodine deficiencies in the human diet have created the need to search for new sources of food enriched with this element. The aim of biofortification of plants with iodine is to increase the iodine content in plants while ensuring that food products are safe for health. Seedlings enriched with iodine may be an alternative source of this element. Iodine is not an essential nutrient for plants, and its role and effects on plants are not fully known, particularly in the early stages of development. The aim of the study was to determine the effect of applying KI on the iodine biofortification of lettuce seedlings of the variety Michalina. The seedlings were grown on Petri dishes lined with filter paper. The doses of KI used for biofortification were 0 (control), 0.5, 1, 2.5 and 5 μM∙dm-3. Iodine concentration was determined in the seedlings by ICP-MS, while K, Na, Mg, Ca, Fe, Zn, Mn and Cu were assayed by atomic absorption spectrometry. In respect of the biological quality of the iodine-enriched seedlings, we determined their length, biomass yield and chlorophyll content by spectrophotometry following extraction with acetone. A significant increase in the iodine content in seedlings was obtained after each dose of KI and we can claim that even the lowest dose, 0.5 μM∙dm-3 KI, is sufficient for biofortification. In comparison with the control, KI reduced the length of seedlings but did not affect their biomass or the chlorophyll content. Seedlings growing in the presence of 1, 2.5 and 5 μM∙dm-3 KI contained more potassium and less sodium and manganese than the control seedlings. The magnesium concentration was lower than in the control seedlings following the application of 2.5 or 5 μM∙dm-3 KI. No significant differences in the content of calcium, zinc, iron or copper were noted in the biofortified seedlings.
Cytacja:
Krzepiłko A., Zych-Wężyk I., Święciło A., Molas J., Skwaryło-Bednarz B. 2016. Effect of iodine biofortification of lettuce seedlings on their mineral composition and biological quality. J. Elem., 21(4): 1071 - 1080, DOI: 10.5601/jelem.2015.20.4.1022
Słowa kluczowe:
biofortification, iodine, mineral composition, seedlings, lettuce
O wydaniu:
Pobierz artykuł
Baza artykułów