Kategorie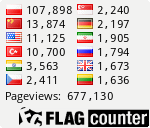 Assessment of the quality of the environment in the vicinity of a pesticide burial site
Otrzymano:
Brak danych
Zaakceptowano:
Brak danych
Opublikowano online:
2012-03-18
Autorzy:
DOI:
10.5601/jelem.2011.16.3.03
Abstrakt:
Biologically active substances of plant pesticides deposited on pesticide burial sites can be a source of toxic substances threatening underground and surface waters and consequently drinking water. Mercury usually makes up about 0.7% of the total waste content, copper - 4.3%, zinc – 4%, and chloroorganic compounds – 29.9%. The aim of the work was to evaluate the quality of the environment in the vicinity of a pesticide burial site in Podlasie, Poland. The study was carried out in September-November 2009. The burial site comprised three containers consisting of concrete circles insulated with roofing paper and cement. Samples for determinations were collected from the immediate surroundings of the pesticide burial site. Soil samples were also taken from three holes made to the depth of 0.2-0.4 m and situated 15 m away from the burial site depth and from two sites under the concrete well (0.5 m and 1.0 m). Moreover, water samples from two piezometers and samples of plants growing up to 30 m distance (pine needles, grasses, mushrooms, birch and alder leaves and twigs, cabbage, and maize) were collected as well. Copper, mercury and zinc were determined in samples of waters, soils and plants. The metal content in soils corresponded to the natural levels; the concentrations in plant samples indicated no accumulation and the water samples were not determined to contain elevated concentrations of the above metals. It has been proven that the concrete wells were hermetic and the environment around the pesticide burial site has not been polluted.
Cytacja:
Ignatowicz K. 2011. Assessment of the quality of the environment in the vicinity of a pesticide burial site. J. Elem. 377-385, DOI - 10.5601/jelem.2011.16.3.03
Słowa kluczowe:
dump, metals, pesticide, water, soil, plant
Pobierz artykuł
Baza artykułów