Kategorie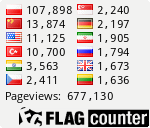 Soil β-glucosidase activity under winter wheat cultivated in crop rotation systems depleting and enriching the soil in organic matter
Otrzymano:
Brak danych
Zaakceptowano:
Brak danych
Opublikowano online:
2012-03-18
Autorzy:
Anna Piotrowska
Jan Koper

UTP w Bydgoszczy, Katedry Gleboznawstwa i Ochrony Gleb, Zakład Biochemii, Bydgoszcz, Poland
DOI:
10.5601/jelem.2010.15.3.593-600
Abstrakt:
β-glucosidase (E.C. 3.2.1.21), an enzyme involved in cellulose degradation, plays an important role in the soil organic carbon cycle. Cellulose is the most abundant organic compound in the biosphere so a product of its enzymatic hydrolysis is important as an energy source for soil microorganisms. Since β-glucosidase is very sensitive to different factors, determination of its activity might be helpful in soil quality monitoring. The objective of the study was to assess the effect of various doses of farmyard manure (FYM) and mineral nitrogen on β-glucosidase activity in soil samples taken under winter wheat cultivated in crop rotation systems depleting soil from organic matter (A) and enriching soil in organic matter (B). Soil samples were taken in 2002 from a two-factor fertilization experiment carried out as randomized sub-blocks cropped with winter wheat cultivated on lessivé soil. The experiment was located at the Experimental Station of the Institute of Tillage and Soil Science in Grabowo on the Vistula River. All fertilization combinations included FYM (0, 20, 40, 60 and 80 t ha–1) and nitrogen fertilization (0, 40, 80 and 120 kg ha–1). Activity of β-glucosidase was determined according to Eivazi, Tabatabai (1988). The enzyme activity ranged 3.604-7.041 mM pNP g–1h–1 in soil samples taken from crop rotation and between 4.931-7.445 mM pNP g–1h–1 in those collected from the crop rotation enriching the soil in organic matter. These data were closely related to the applied FYM and nitrogen fertilization doses. Moreover, β-glucosidase activity depended significantly on sampling dates. Enzyme activity was closely connected with soil organic carbon and total nitrogen content, which was confirmed by highly significant correlation coefficients between these parameters (r=0.611-0.770 for Corg., and r=0.844-0.912 for Nog. ; p<0.01 and p<0.001).
Cytacja:
Piotrowska A., Koper J. 2010. Soil β-glucosidase activity under winter wheat cultivated in crop rotation systems depleting and enriching the soil in organic matter. J. Elem. 15(3): 593-600.
Słowa kluczowe:
β-glucosidase activity, farmyard manure, nitrogen fertilization, lessivé soil.
Pobierz artykuł
Baza artykułów